Published on
Thursday, August 4, 2022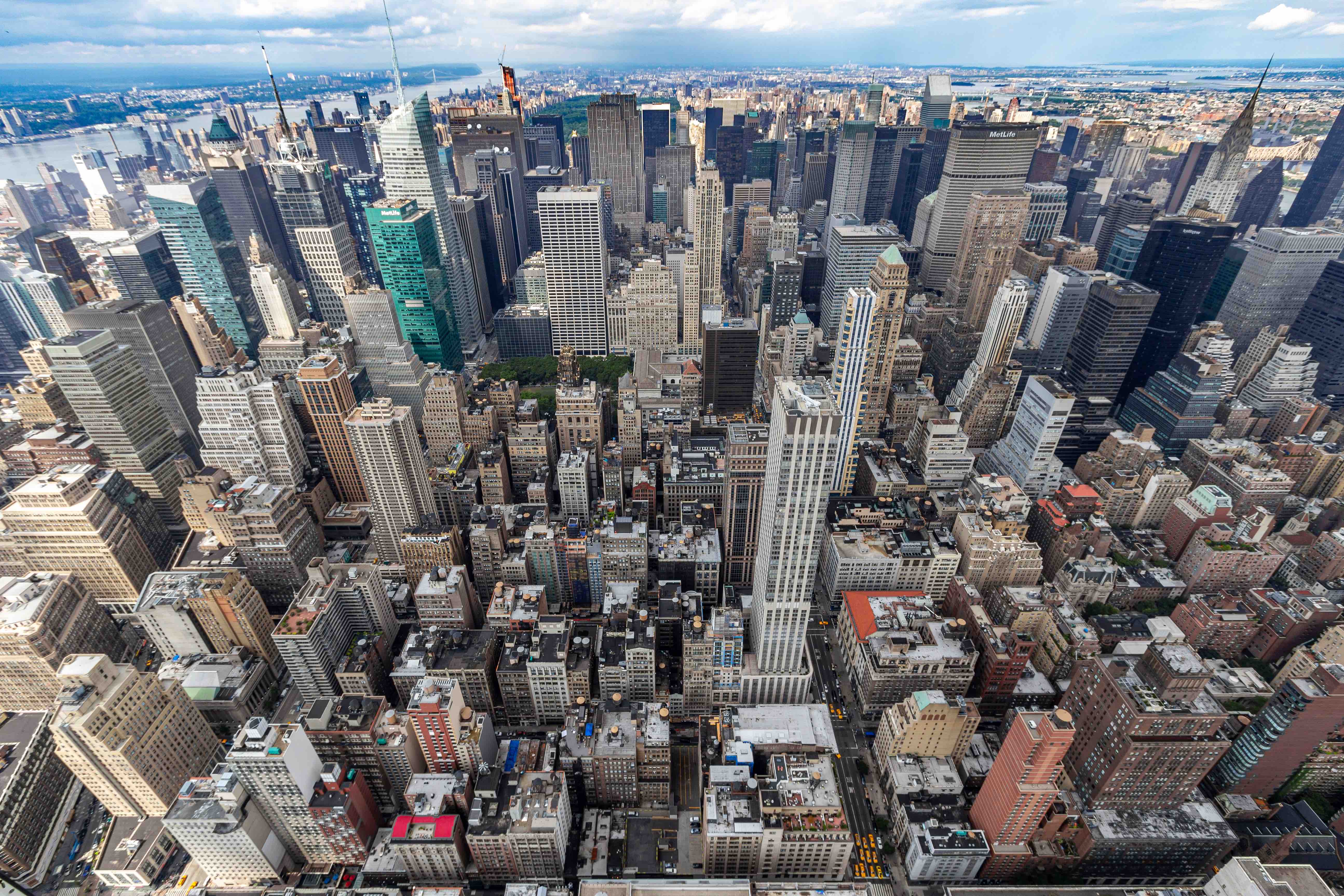 On July 20th, the US Green Building Council and GBCI Boards of Directors issued a rare joint statement of direction and intent. The Boards described the the urgent need for:
Commitment to green building at scale
Focus on the transformation of city, community, corporate, and institutional portfolios
Support to measure, track, and verify portfolio performance with respect to commitments
The bottomline is clear direction that the future of green building is impact at scale. This means transforming entire organizations, encompassing multiple portfolios. It will require providing performance-based solutions for every space, building, and place. We will accomplish this by applying our long-standing theory of change: transparency, competitive differentiation, and recognition for leadership.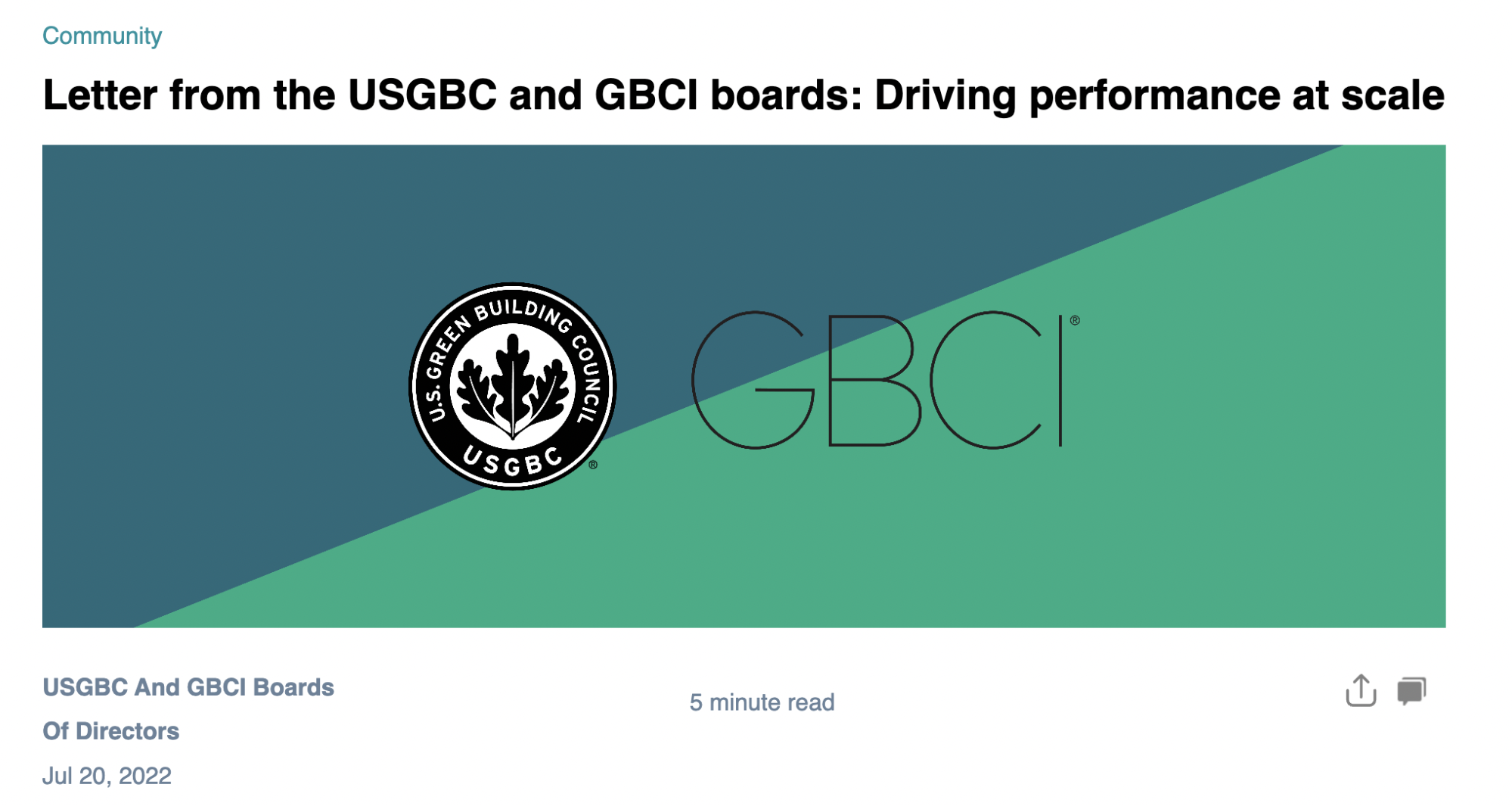 Arc celebrates and supports this vision. We are already working to make it a reality:
Arc for All provides any project, anywhere the tools to measure, track, and score performance – for free. There are no barriers to engaging whole organizations and portfolios.
Arc Essentials adds tools to analyze and report on performance. This supports the Boards' aspirations to provide transparency and accountability at the portfolio scale.
Arc Partners provide advanced capabilities to understand efficiency, assess climate risk, and communicate social and environmental costs and benefits.
These capabilities are available today. We are excited to see project teams in more than 138 countries applying them to understand and manage diverse, global property portfolios. Collectively Arc projects total almost 7 billion square feet of property. We are beginning to see a clear, repeated process:
Load whole portfolios – every space and building.
Score everything;
Plan and track improvement; and
Certify the best.
This is possible, because Arc for All eliminates barriers to adding spaces and buildings. There is no cost to adding projects or people, and scoring is also free. Every project receives a performance score that provides an indication of its "LEED Readiness". Teams are using this information to prioritize improvements, create multi-year certification strategies, and pursue performance-based LEED certification and recertification for their best assets.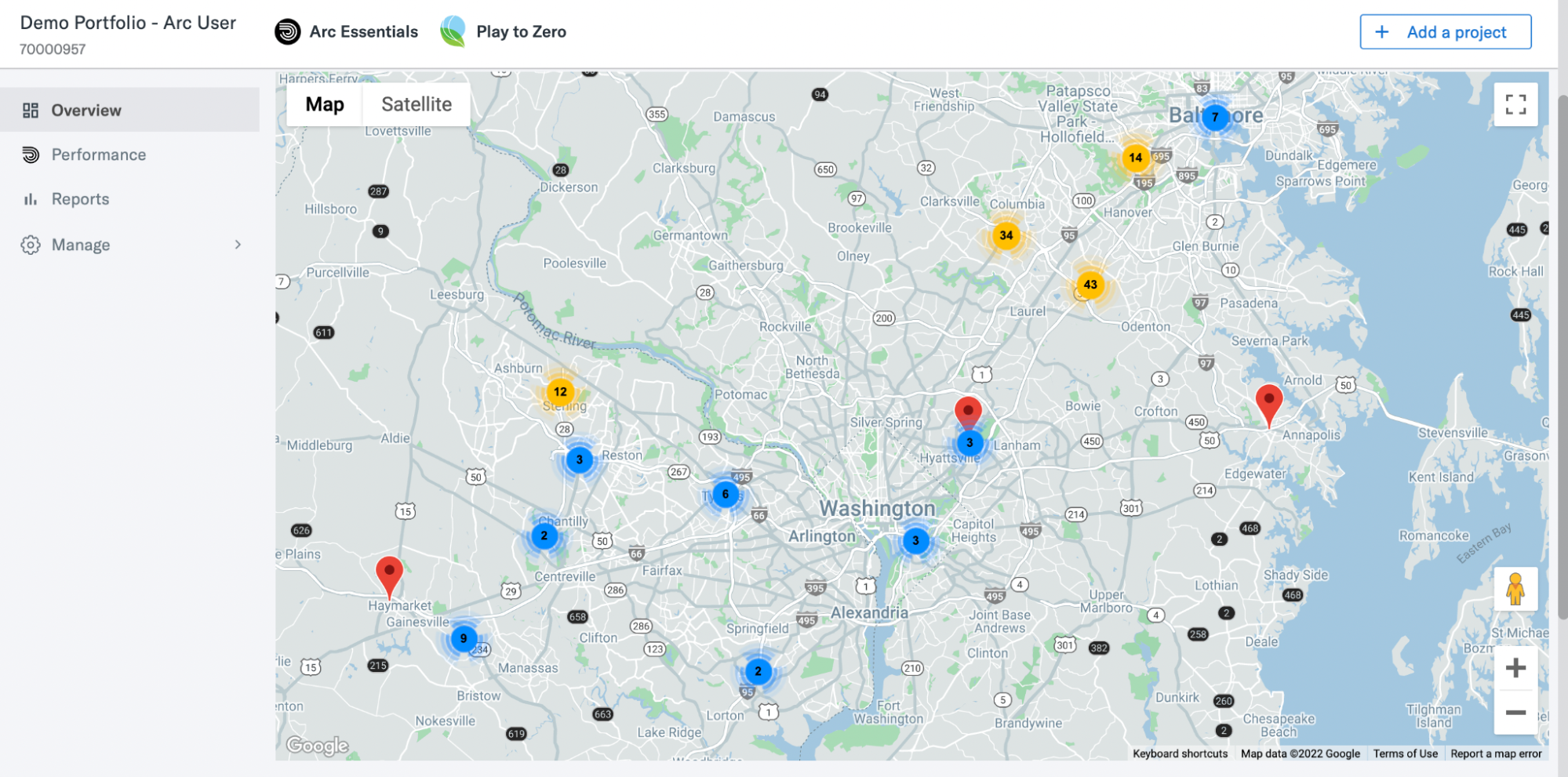 In parallel, Arc provides portfolios with energy ratings and emissions data they need to report to organizations like GRESB or CDP. They can also analysis a growing set of Building Performance Standards, such as New York's Local Law 97, Climate Bonds, or ASHRAE 100. This is particularly valuable when working across diverse portfolios that may not have a single underlying data warehouse and may be subject to multiple performance targets.
We are energized by the Boards' bold vision for impact at scale. We are working to advance this vision every day and planning for bigger things in the months ahead.
Let us know how we can help your organization achieve impact at scale.