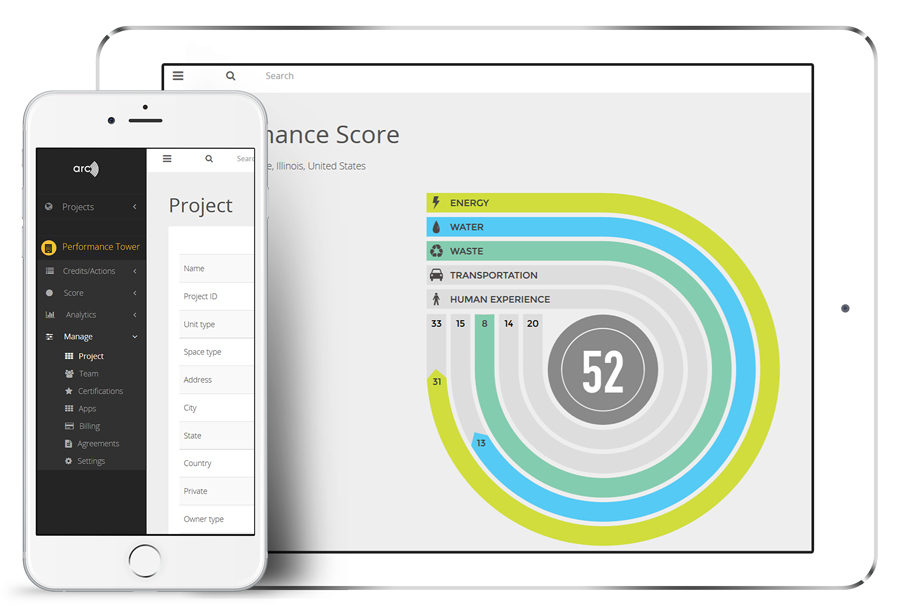 Arc offers a solution for every building and community.
With Arc, LEED-certified buildings can benchmark against themselves and other similar buildings locally and globally. Is your building, neighborhood or city not yet certified? You can use Arc, too. Spaces without certification can use Arc to make improvements in sustainability and human health and take steps toward earning LEED certification. Ultimately, Arc will eliminate complexities and barriers that will enable you to make smarter decisions.
Arc calculates a performance score out of 100, based on a global data set and action-oriented strategies across five categories.

Energy

Water

Waste

Transportation

Human Experience
Energy
Energy
How does your project get and use its power? Whether it's electric, gas or steam, Arc combines existing data from all energy sources and shows your project's total energy use.
Water
Waste
Transportation
Human Experience
Who's using Arc
Arc is ushering in a new era of green buildings, communities and cities. With Arc, our spaces can be net positive and our world can perform at the highest levels possible in terms of energy, water, resources and human health. With Arc, everyone using a space can be involved in its improvement.
Commercial buildings
Retail projects
Hospitals
Residences
Stadiums
Senior living facilities
Schools
Shopping malls
Neighborhoods
Industrial facilities
Educational institutions
Government buildings
Neighborhoods
Districts
Cities
Arc helps you manage your project's performance.

Access real-time performance data: Use the Arc performance score to help you track your project's improvements in real time. Watch as you move closer towards LEED or other green certifications.

Benchmark projects against industry peers: With Arc, you can leverage comprehensive global data analytics to help you benchmark your project's performance, and view project ratings on a local and international scale.

Enjoy the simple user-interface: Arc features easy-to-use resource management dashboards. The platform also hosts all project assets in a secure storage space.

Share internal information: Within the Arc interface you can communicate between departments and streamline team management.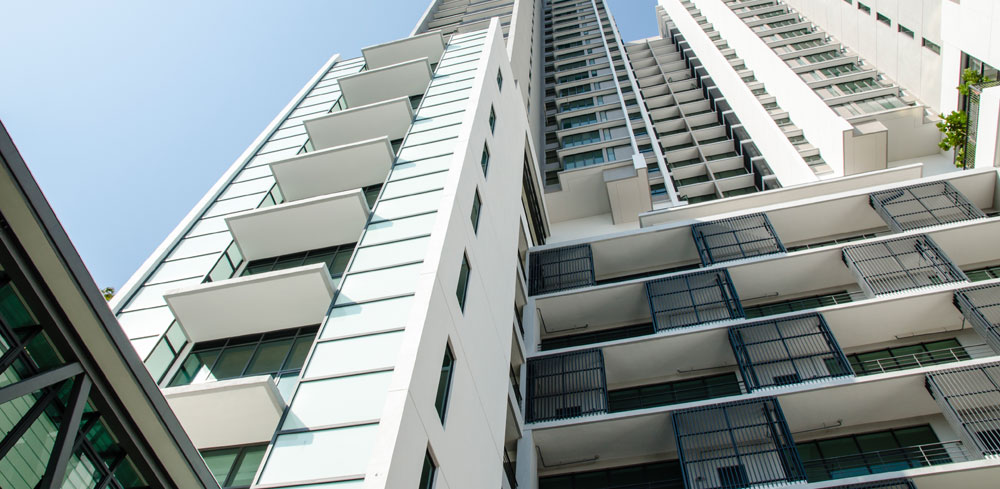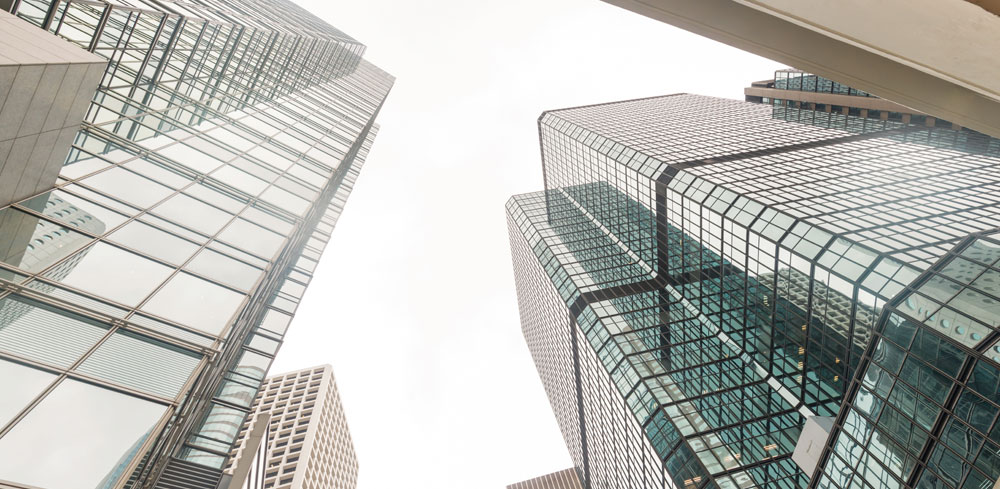 How Arc works
Watch our video tutorials to learn how to harness the power of Arc by measuring your data and performance.
View all Arc videos, including videos about LEED for Cities and Communities.
Getting started is easy
All projects, whether LEED certified or not, can use the Arc platform to measure and communicate portfolio level sustainability performance. Administrators of LEED registered projects can immediately log in to Arc at no cost and begin to measure your project's performance. Administrators of projects that are not registered can log in, pay a fee to access the Arc platform and then enter your project's information.